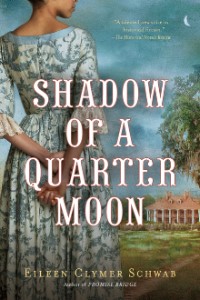 Available Now At:
Amazon.com
BarnesAndNoble.com
indiebound.org
* In bookstores everywhere!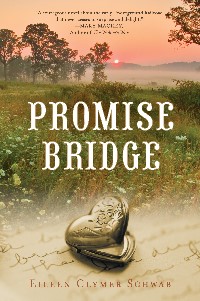 Shadow of a Quarter Moon:
"Jacy Lane, you are nothing more than a foolish quarter moon!" These words are the earliest recollection I have of my mother and me as she yanked my unruly hair in a fit of frustration, unable to wrestle my braids into perfection. More than twenty years later, as I wept in the glow of a full and brilliant July moon, I felt the sting of being dull and incomplete in her eyes. Much like the sliver of a quarter moon, I was a fragment of what she had hoped me to be. When the crunch of boots approached me from the rear, I shivered with dread and despair in the knowledge that I was a mere shard of the woman I dreamed of being as well.

Promise Bridge:
"Do you promise to see to it that Livetta is safe and has what she needs until I come back to fetch her?" He turned the palm of one of his hands up in front of me. I had never encountered a slave, fugitive or otherwise, who dared to speak so boldly, much less demand something of me. He seemed to want me to touch his upright hand, but I could never...
"Promise me," he said louder. He grabbed one of my hands and pressed it into his upright palm as we knelt facing each other. "This is a promise bridge," he said, squeezing my hands tightly to emphasize the connection. "And it bridges a promise flowing from your heart to mine. It can't never be broken. The promise is a part of you now, understand?"